Phone Answering Service
Phone & Call Center for Businesses
Whether you're a small business or Fortune 500, we're dialed in, 24/7.
Providing Live Answering Services for some of America's Finest Companies.
MAP Communications, Inc. is 100% Employee-Owned.
With our success hinging on yours, you can be sure we are bringing our A-game to every call!
Professional Call Center Service that Speaks Volumes for Your Business
MAP is America's choice for call answering services with a personal touch.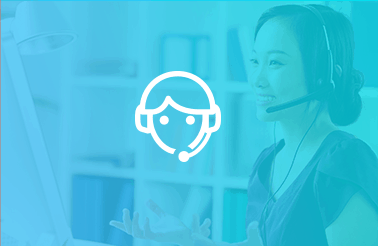 Live Calls
Watch a live receptionist now and hear the MAP difference for yourself!
View Live Calls
Our Facilities and Employees
Request a tour of a MAP call center and meet our awesome team of employee-owners.
Schedule Visit
24/7 Services
Get in touch with one of our friendly, professional answering service representatives.
Request Info
No two businesses are alike.
That is why MAP Communications answering service operates on custom technology and a flexible approach.
Small – Medium sized affordable business packages
Fastest pickup times in the answering service industry
Fully HIPAA compliant for healthcare professionals
24-hour and bilingual answering service options available
Reliable, professional and courteous
Benefit from free online tools and reporting
Eliminate hold times and voicemail reliance
Medium – Big Business – High call volume
Best of class / High touch CRM
Call center ROI diagnostics and reporting
Competitive and scalable call center pricing
Customizable programs for every industry
100% US-based call center agents
Support your customers, prospects, and employees
Call Center Services for Businesses
We live in a 24/7 world. Gone are the days of traditional business hours – instead, customers expect to connect with customer service agents on their own time. Our reliance on smartphones means we're all plugged in, night and day. Still, tireless business owners need a break now andthen. That's why so many professionals are opting to partner with an answering service. Weburn the midnight oil to ensure there's always a friendly, helpful voice ready to answer questionsand address concerns. That kind of 24-hour coverage can allow for you and your team to finally achieve the work/life balance of which you've always dreamed.
24/7 coverage isn't the only perk of partnering with answering service companies. Coverage is flexible, allowing you to turn on our services as needed. This gives you greater freedom to take nights and weekends off, but it also comes in handy when you're meeting a client for lunch or plan to be in meetings all afternoon. With a professional answering service at your disposal, you'll gain the freedom to turn your phone off for as long as you need while never sacrificing the customer experience.
We pride ourselves on working with businesses and organizations across industries. Our phone answering service is ideal for privacy. We're committed to delivering HIPAA-compliant customer service for our medical industry partners, but we bring that same sense of responsibility to every call we take. Our comprehensive employee training ensures that every conversation is handled with sensitivity and privacy. Even without government oversight, we know that caller data must be protected – simply because it's the right thing to do.
No matter your industry, trust our call center services to deliver the administrative support when you need it most. Imagine how much more your team might accomplish in a day if you weren't constantly interrupted by the ringing of the telephone. Maintaining a consistent customer service presence on the phone can be a challenge, especially if your staffing budget is limited. The best administrative professionals require training, supplies, benefits, paid time off, and a full-time salary. A telephone answering service can be much more affordable and far quicker to implement. Skip te lenthy hiring process and partner with MAP today!
How Our Professional Answering Services Work
Our call center services are easier to set up than you might imagine. Our highly-trained professional receptionists will work with you to understand your organization's precise needs, policies, and procedures. They'll then help you craft a customized call script that reflects your preferred verbiage and tone used when speaking with callers. While you might expect call scripts to sound overly formal or clunky, the exact opposite is true; in many cases, callers have no idea they're speaking with an answering service instead of your in-house employees.
After the initial set up, you'll have the option to turn on coverage as you please. Maybe you're looking for a business answering service that can qualify leads and forward on only the most promising of conversations to you directly. Perhaps you need coverage for nights and weekends and want to take over once you're back in the office. Or maybe you're just starting your business and need as much administrative support as you can get. Whatever your motivations for partnering with a professional answering service, know that your experience can be tailored to your precise specifications.
Because you only pay for the minutes we actually spend on the phone with callers, you'll never be left with an unexpectedly high bill at the end of the month. Our transparent pricing structure empowers you to make informed decisions about how much coverage you'll use in a given month. We know you've got to spend your money in the most economical fashion possible, which is why our services are a fraction of the cost of what it typically takes to employ an administrative team. Since every call is an opportunity to connect with the next big client or wow a new customer with their experience, you truly don't get a second chance at a first impression.
Ready to give MAP Communications a try? We're offering a seven day free trial of our live answering service. The process is designed to be a no pressure, zero obligation evaluation of our service, so there's virtually no risk and a ton of reward. We know you'll be delighted by our offerings.
24/7 Access to your Account Analytics
Monitor call answering activity in real-time
Track call volume by day and month
Diagnostic detailed reporting
Review and measure response times
Enhance office accountability and productivity
Evaluate call volume by department or profit center
Learn more
Start my free trial
Get In Touch With Us
We'll answer any questions you have. If you'd like a quote, we can help with that too. Fill out the form below or call us today at 888-252-6555