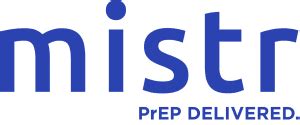 ---
MISTR & Sista, for Me & Women, we know that your time is valuable and it shouldn't be wasted on an awkward trip to the doctor's office or the pharmacy. MISTR has also eliminated the back and forth required by some insurance companies to get the cost of your PrEP covered. Don't have insurance? No problem, we can help!
MISTR is gay owned and operated, bringing the best doctors, pharmacists and problem solvers together to make PrEP available to all who need it. Access to PrEP should be easy, and by embracing and driving change together we are one step closer to zero new infections.
A seamless online experience with real physicians and free delivery.
The Facts that Drives Us
PrEP is 99% effective at preventing HIV.
Gay and bisexual men made up about 70% of the estimated 38,500 new HIV infections 2015. Yes, people still get HIV!
In LA County, only 6,700 people are on PrEP, roughly 10% of the gay population in Los Angeles, and it's even less in many other cities.
Expanded use of PrEP, regular testing, and treatment means a world with ZERO new infections.